Endometriosis is Effectively Treated Using Traditional Chinese Medicine
Endometriosis is a severe and painful condition that affects women's lives. It can cause chronic pelvic pain, pain during bowel movements and/or urination, pain during sexual intercourse, abdominal bloating, nausea, fatigue, and sometimes anxiety, depression, and lead to infertility.
In endometriosis, pieces of tissue from the lining of the uterus (the endometrium) grow outside the uterus. They often grow on the ovaries, the fallopian tubes, or elsewhere in the pelvis. The misplaced endometrial tissue changes with each menstrual cycle, thickening and breaking down and bleeding. This leads to a buildup of scar tissue inside of the body. It can cause severe pelvic pain, heavy and painful menstrual periods, and fertility problems.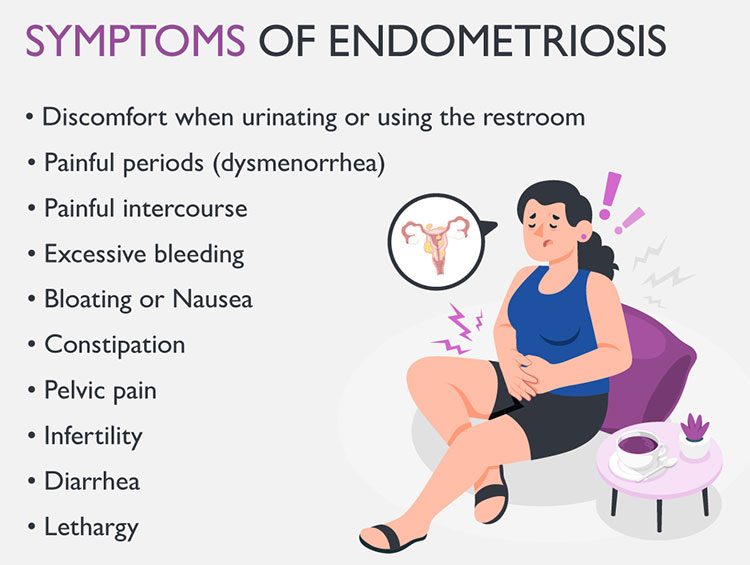 Endometriosis is a common condition that affects 10% of women. Typical treatments include the use of pain relief medicine and/or hormonal treatment that suppresses ovulation and menstruation. The most common surgery is Laparoscopic laser resection of endometriosis where a laser is used to remove endometriosis and scar tissues.
However, these treatments can come with side effects including acne, unwanted hair growth and menopause-like symptoms like hot flashes. Many women have a recurrence of endometriosis after Laparoscopy surgery.
In terms of Traditional Chinese medicine theory, endometriosis is known as menstrual pain. The cause of the pain is blood stasis, liver qi stagnation,and spleen qi weakness. In some cases, the weakness of kidney qi symptoms can rise. The treatment is focused on removing blood stasis and liver qi stagnation, enhancing spleen qi or kidney qi (which depends on the evaluation in the TCM diagnosis of the individual).
The treatment for endometriosis in TCM involves acupuncture and Chinese herbs. Acupuncture will work on the meridians that go around the lower abdominal area and woman's organs. This can enhance the qi and blood flow to remove the stasis, release menstrual pain, and help the body absorb blood stasis and scar tissue.
Chinese herbs focus on improving blood circulation, removing blood stasis, and nourishing spleen qi or kidney qi. Proper treatment by a highly qualified TCM doctor can help a patient feel relief from their pain in just 1 or 2 weeks. In 12 to 16 weeks, patients will be able to have a normal period. I always encourage patients to take the Chinese herbs longer to make sure the endometriosis will not return and for better general health.
To read a review left by one of my patients whom I treated successfully for endometriosis, as well as reviews left by other patients whom I have treated, please click here.
Chinese medicine gives us an option for healing endometriosis. I hope this content will lighten the path for you.